Aluminum Screen Porch Rooms Simpsonville
If you're looking for an affordable screen porch option, why not consider an aluminum screen porch room in Simpsonville? You'll get a cost-effective way to turn your porch into a beautiful and functional space, and you'll get years of enjoyment without worrying about the maintenance of your aluminum screen porch.
Anchor Home Services provides a range of affordable high-quality screen porches and patio enclosure construction services. We offer cost-effective ways for you to increase the amount of square footage in your home without going through lengthy construction processes.
Aluminum Screen Porch Rooms Solutions
An aluminum screen porch room in Simpsonville is a low-cost, low-maintenance alternative to patio enclosures. Thanks to the materials used, there's little need to clean, paint or sand your aluminum screens. This means you can enjoy years of worry-free maintenance at an affordable price. An aluminum screen porch room is a fantastic way to merge outdoor and indoor spaces, and it's an affordable way to get more square footage in your home.
An aluminum screen porch room is a fantastic three-season porch solution that will last for many years and provide an exceptional amount of space for a small investment. It's also completely customizable and you're free to mix designs based on the kind of porch enclosure you're looking for.
Regardless of what you plan to use your aluminum screen porch for, we're ready to help bring your designs to life. Simply contact Anchor Home Services today and we'd be happy to offer you a quote and explain more about the construction process.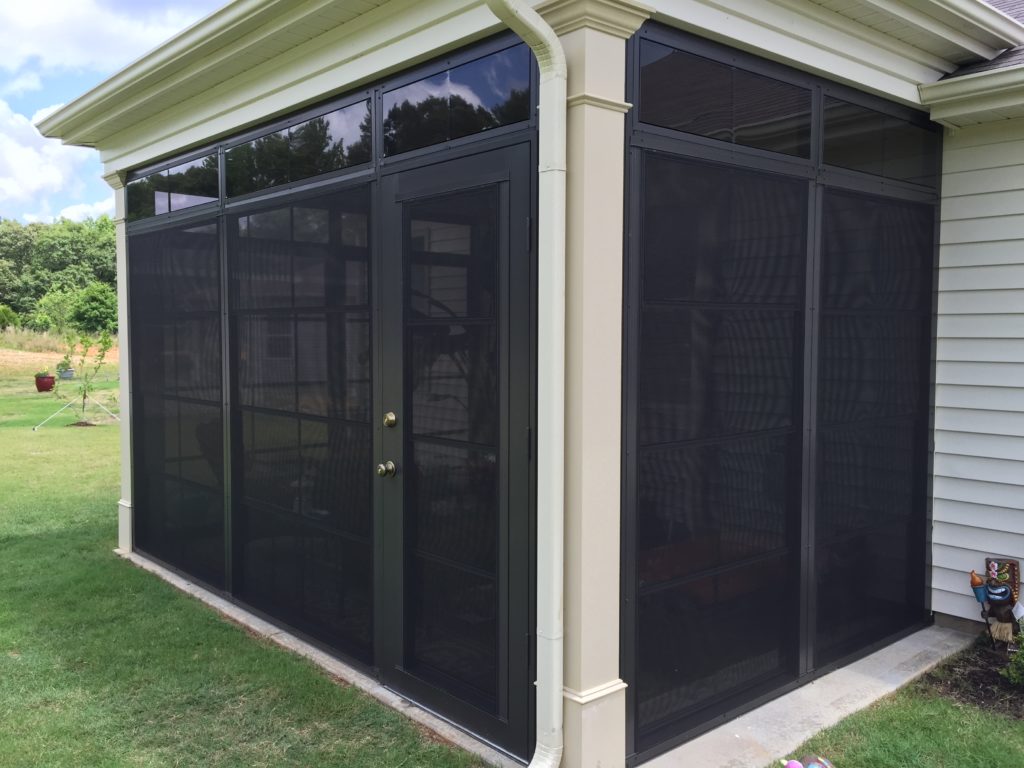 So regardless of what plans you have for your Aluminum Screen Porch Rooms in Simpsonville, get in touch with us today at Anchor Home Services to learn more about the construction services we offer. We'd be happy to help you transform your deck into a functional space that can be used during all seasons without going over budget.
Porches From the Ground Up
If you do not have an existing porch, we are happy to help you design your Personal Porch Paradise. At Anchor, we have over 25 years experience in creating the right space for you to enjoy for years to come. Your porch should not be an afterthought, but a place to relax and unwind, and the centerpiece for making memories with family and friends.
We can customize your porch to fit your dreams. From the ground up, we can design the flooring, the walls, ceiling, lighting and other accents to best reflect your personality and style.