Eze-Breeze Enclosure Travelers Rest
Looking for a cost-effective way to add more square footage to your home? Interested in merging the beautiful outdoors with your house? Look no further than an Eze-Breeze Enclosure installation in Travelers Rest with Anchor Home Services.
We specialize in the designing and building of screen porches, deck screen rooms and enclosed patios. Using our selection of high-quality products such as Eze-Breeze Enclosure Traveler Rest, we're dedicated to helping you create a beautiful three-season space out of your decking.
One of the best advantages of creating a Deck Enclosure in Travelers Rest is having a space that merges your outdoor space with your home. This is a fantastic room that can be used for parties, to relax or even turn into a study. With high-quality products such as Eze-Breeze Travelers Rest instead of glass windows, it's an incredibly affordable way to transform your decking into a completely functional room that has many uses.
A Deck Enclosure will create a lot of extra space for you to use however you wish. It's a cost-effective solution to increase the square footage of your home and you'd be surprised at how versatile the space can be with a little imagination.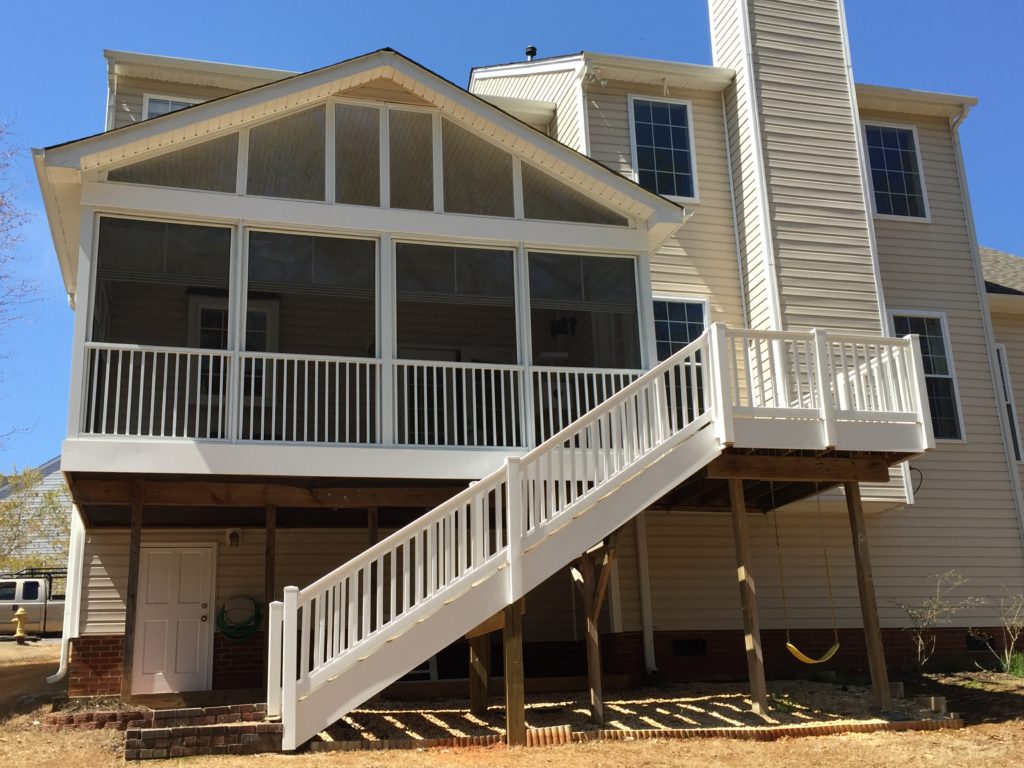 So regardless of what plans you have for your Eze-Breeze Enclosure, get in touch with us today at Anchor Home Services to learn more about the construction services we offer. We'd be happy to help you transform your deck into a functional space that can be used during all seasons without going over budget.
Porches From the Ground Up
If you do not have an existing porch, we are happy to help you design your Personal Porch Paradise. At Anchor, we have over 25 years experience in creating the right space for you to enjoy for years to come. Your porch should not be an afterthought, but a place to relax and unwind, and the centerpiece for making memories with family and friends.
We can customize your porch to fit your dreams. From the ground up, we can design the flooring, the walls, ceiling, lighting and other accents to best reflect your personality and style.