Porch Screen Room Enclosure Simpsonville
Anchor Home Services provides affordable and effective Porch Screen Room Enclosure installation services in Simpsonville. If you're looking for a cost-effective way of adding some extra square footage to your home, then adding a porch, patio, or garage enclosure solution to your home is the perfect way to increase the amount of space in your home. With the right products and design, you can create an inviting enclosed space that merges your garden with your home.
Porch Screen Room Enclosure Solutions
We offer solutions such as Eze-Breeze, an affordable and attractive alternative to glass, and also aluminum screen porch rooms that are built with the finest attention in mind to give you a porch paradise. If you're looking to build a specific type of patio enclosure, then Anchor Home Services is more than willing to assist in bringing your dreams to life.
Whether you're looking to add a couple of lounge chairs, to create a beautiful dining area or just to add a bit more storage space, a Porch Screen Room Enclosure in Simpsonville is a fantastic way to merge the beautiful outdoors with your home. With our expertise and wide range of products, we'll help you bring the outdoors in.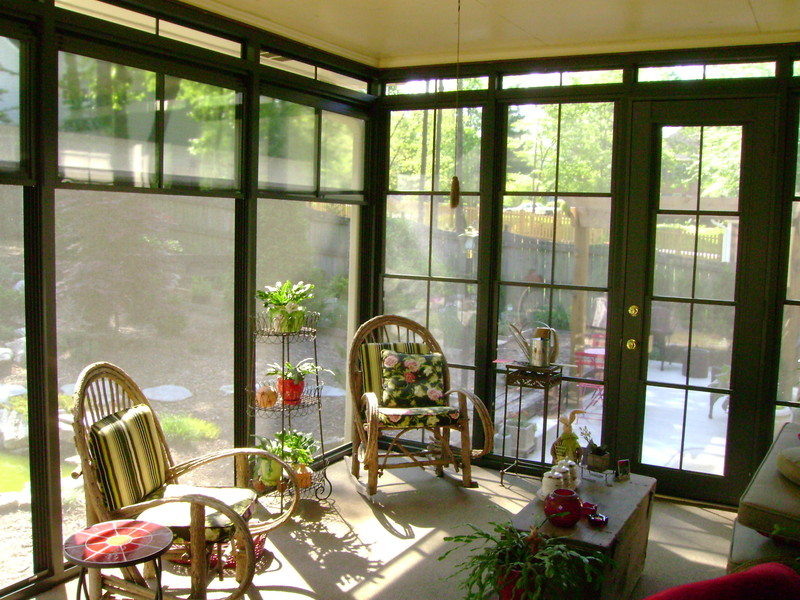 If you're interested in learning more about screen porches and patio enclosures, don't hesitate to contact us today at Anchor Home Services. We'd be happy to offer you a quote or explain more about the installation process to give you a better idea of the services we offer.
If you do not have an existing porch, we are happy to help you design your Personal Porch Paradise. At Anchor, we have over 25 years experience in creating the right space for you to enjoy for years to come. Your porch should not be an afterthought, but a place to relax and unwind, and the centerpiece for making memories with family and friends.
We can customize your porch to fit your dreams. From the ground up, we can design the flooring, the walls, ceiling, lighting and other accents to best reflect your personality and style.