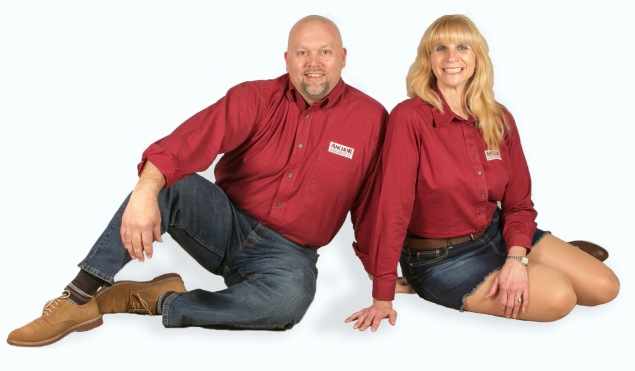 Because you trust Anchor Home Services to come into your home, we'd like you to know more about us.
Owners David and Lisa Jones have an uncanny knack for being able to run their business as husband and wife. Both David and Lisa have extensive experience in customer service. Prior to going into the construction and home improvement industry, David was the manager for a major drug store chain. He later joined the Marines and served a tour of duty in Desert Storm. (He was inspired by the Marine Corps eagle, globe, and anchor and thus the reason for the name Anchor Home Services.) Prior to going into business with her husband, Lisa was a customer service manager for a large grocery store chain. She has also worked as a staffing coordinator and staffing service manager.
David and Lisa both have strong family values. Following his tour of duty, David met Lisa while stationed at Camp LeJeune in North Carolina. They met in April, were engaged in June, and married the following February. Twenty-eight years later, they feel blessed to have each other and four wonderful children - three daughters, one son, one son-in-law, and a granddaughter.
Both David and Lisa are active members of their church. In their spare time, they enjoy being with their children, camping, road trips, and going to the beach.