Porch and Patio Enclosure
We use only the finest and superior-crafted products like the PGT Eze-Breeze porch, patio and garage enclosure systems to construct your custom room. Eze-Breeze porch enclosures with removable screens are a perfect three-season porch solution to keeping at bay pollen and dust. The Eze-Breeze Sliding Panels give you more outdoor space and can be custom-fit to almost any area of your home. You can use the Eze-Breeze Sliding Panels to screen your porch, outdoor deck, pool, garage ... even your gazebo. Whether you want to replace your existing screen porch or add a new one and because the Eze-Breeze product is so versatile, be creative with how you use your space!
We also construct aluminum screen porch rooms. Our custom designed and built screened porches is constructed with the finest attention to detail to give you the best use of your space. Our aluminum screen porches are maintenance-free. You'll get years of enjoyment without having to worry about painting, staining or sanding.
With either the Eze-Breeze Sliding Panel porch enclosure or aluminum screen porch rooms, you'll gain more square footage for a fraction of the cost of new construction.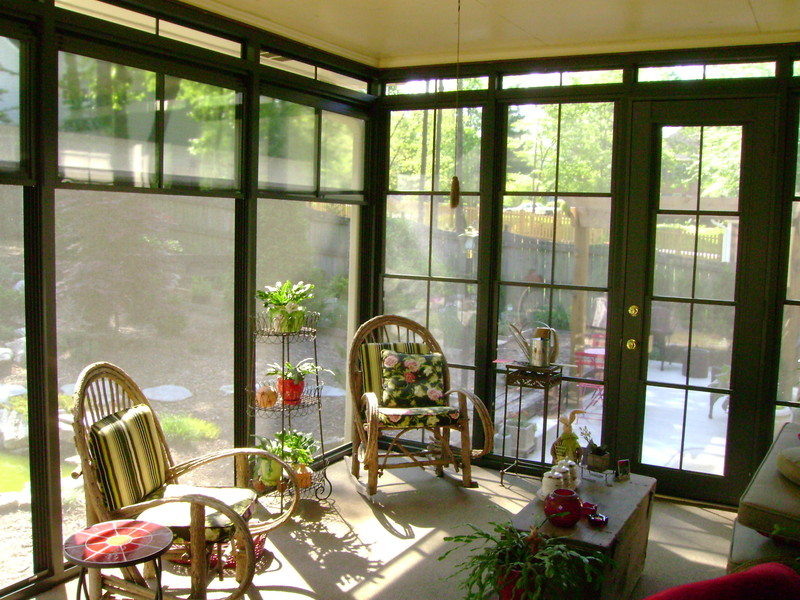 Porches From the Ground Up
If you do not have an existing porch, we are happy to help you design your Personal Porch Paradise. At Anchor, we have over 25 years experience in creating the right space for you to enjoy for years to come. Your porch should not be an afterthought, but a place to relax and unwind, and the centerpiece for making memories with family and friends.
We can customize your porch to fit your dreams. From the ground up, we can design the flooring, the walls, ceiling, lighting and other accents to best reflect your personality and style.