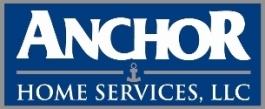 Anchor Home Services
PO Box 1516
Travelers Rest, SC
864.610.2211 (South Carolina)
828.575.0018 (North Carolina)
Download and print the grid.
Sketch your porch configuration and door placement on the grid.
Measure each wall of the porch from edge to edge and write that measurement (in inches) beside the corresponding wall on the sketch.
Measure from the floor to the header, and write the measurement (in inches) in the height blank below the grid.
Write preferences of frame color and vinyl color in the blanks below the grid.
Take a picture of the inside and outside of the porch, and attach those with a photo of the porch sketch to the file upload section.